Submissions
afccSKETCH
| | |
| --- | --- |
| Date: | 13 Mar – 13 May 2013 |
AFCC 2013 is proud to introduce afccSKETCH, an online illustration contest. Illustrators will draw a piece of artwork based on a given theme, which they can email to us! We will post all submitted illustrations on our Facebook page. Our panel of judges will then decide on three winners whose works will be mounted and displayed at the Book Illustrators Gallery.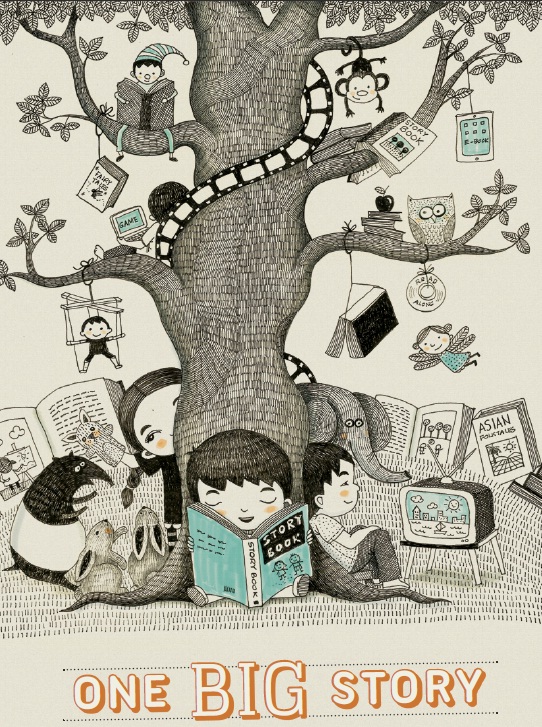 This year's theme: One Big Story. Give us your interpretation of what One Big Story means in the context of children's literary content! Works will be judged for skill, aesthetic quality, and how well the artist adheres to the theme. We accept works from around the world!
Prizes
We have attractive prizes lined up for our three winners! The first and second runners-up will go home with S$200 and S$100 Vouchers in NoQ Store Vouchers respectively, while the top winner will get one AFCC Writers & Illustrators Conference Pass (worth S$300) and S$300 in NoQ Store Vouchers.
Guidelines to keep in mind:
Email us your submissions at

[email protected]

Illustrations must be drawn specifically for afccSKETCH. No pre-existing illustrations, please!
As winning entries will be printed for display, please send us high-res PDF/TIF copies of your illustrations. When printed, they should be no more than A4 size. Hand-drawn or digital art is fine, so long as you can email it to us.
You may submit up to two entries for consideration
Keep it tasteful! And remember that this is a kid-friendly festival. Whether or not your work will be uploaded is up to Book Council staff and we will (sadly) have to delete anything with inappropriate content.
Deadline: 13 May 2013, 3pm (GMT+8).